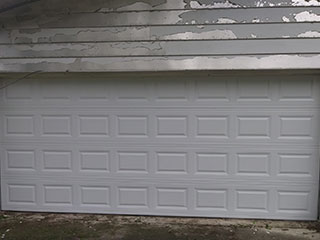 Naturally, seeing as a garage door can be a big investment, you'll want to get as much out of it as you can. That's why regular maintenance is so important. If you don't want to have to deal with this aspect, or if you want the related tasks to be carried out by professional technicians with years of working experience, then our team will be happy to assist you.
First and Foremost – The Springs
While every part of your automatic door has a distinct role and a specific purpose, some are more vital than others, and your garage door springs are undoubtedly some of the most important parts of the entire mechanism. We'll make sure their tension is properly adjusted to withstand the weight of the panels, so that the door is able to remain balanced while it's opening and closing. We'll also lubricate these components to reduce their working stress which causes them to wear out faster than they should. Dealing with broken springs is dangerous enough, but even trying to adjust these units can be risky, so you're better off letting our experts take care of this task.
Testing The Opener
There are all sorts of issues that can inflict your door's motor unit, from worn motor gears to problems with the circuit board. During each maintenance appointment, our team will check the condition of all of the unit's different parts and make sure they're all in optimal shape. We'll also test the safety sensors and their alignment, as well as the auto-reverse mechanism, to ensure that your door is safe for you and your family to use on a daily basis.
Silence Is Golden
You don't want to have to hear your door squeak, grind and moan every time you open or close it, which is why regular parts lubrication is so crucial. Our technicians will make sure that all the moving metal parts, from the rollers to the hinges and the bearings, receive the lubrication they so rightly deserve. This won't just reduce the noise output of the door, it will also help the entire mechanism function more smoothly, which will reduce the gradual wear and tear it goes through.
We're Waiting For Your Call
Our experts at Garage Door Repair Humble are here to help you with whatever you need, whether it involves emergency services or regular maintenance appointments. Give us a call today and let us know how we can help.
Let our team take care of it for you!

Broken Cable Replacement

Genie Garage Door Openers

Part Replacement & Lubrication

Garage Door Cable Replacement