Garage Door Replacement
Customer Issue: Mr. Young has had the same garage door for many years, and felt it could use an upgrade to something less worn down.
Our Solution: We offered many recommendations for Mr. Young to consider, and ultimately he liked the Sears Traditional series of garage doors for their simplicity. He also felt it would be the most affordable option. Our technicians uninstalled the original door, then guided the rollers of the new one onto the tracks. We installed the springs and cable to test that the door moved properly.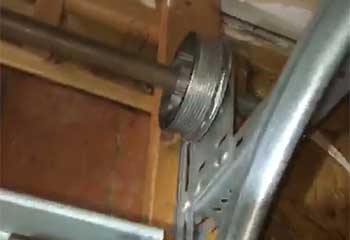 Cable Replacement
Customer Issue: Mr. Ruiz noticed that his garage door's cable seemed to be fraying badly and near breaking point. Worried about how safe the door was, he contacted us to look it over.
Our Solution: Our professionals confirmed that the customer was correct in his assessment of the cable and disconnected the door from the opener to prepare to safely replace it. The old cable was removed from the pulley system carefully and a new one threaded through and secured into place.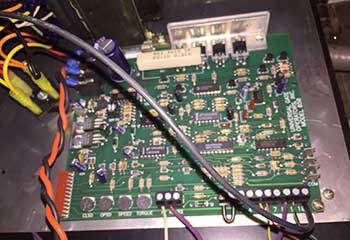 Opener Repair
Customer Issue: The customer's electric door opener stopped turning on, even when plugged in.
Our Solution: Since there were no visible wiring or control problems, the team opened the unit up for a look. The main circuit board had burned out due to a jammed circuit breaker. Once our technicians replaced both parts and closed the device again, there were no further problems.
Terrance Phillipson
- Summerwood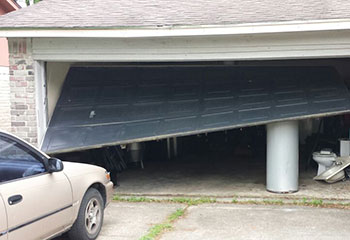 Spring Replacement
Customer Issue: Torsion spring broke.
Our Solution: The problem occurred while the customer was getting his car out of his garage, and he narrowly avoided the door as it dropped. We arrived at his home as quickly as possible, and proceeded to replace the broken spring and adjust the new unit to ensure the door would be completely safe to use. We also checked the bottom panel to make sure it wasn't damaged during the accident.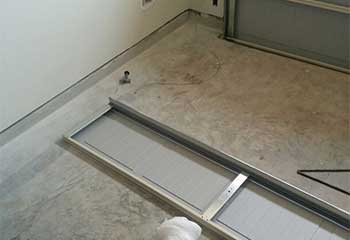 Panel Replacement
Customer Issue: Damaged aluminum panels.
Our Solution: The damage to the panels was more significant than what minor repairs could fix, so we suggested replacing them without ruining the door's curb appeal. After obtaining new panels from the original manufacturer, we removed the damaged sections and installed the new ones, making sure to replace the weather-stripping seals afterwards, as they had also been ruined.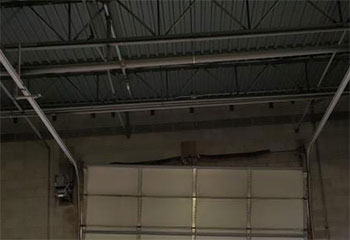 Track Replacement
Customer Issue: Both tracks were damaged.
Our Solution: We removed the door completely before starting to repair the damage to the tracks, to maintain optimal safety. After we were done, we realigned the door and reinserted the rollers into their proper place. Then, we operated the door and tested its balance to ensure it was able to work optimally.